fragment.2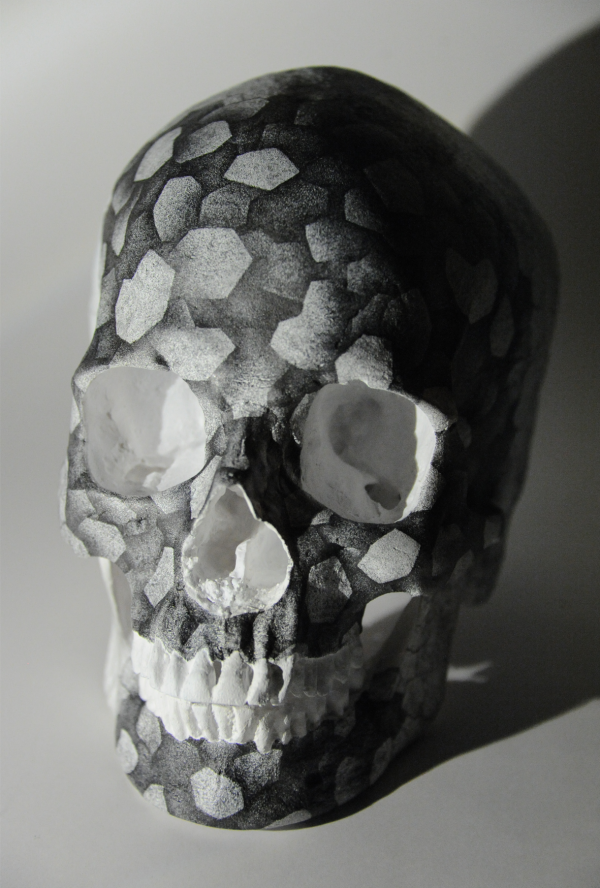 こんにちは。次回個展のお知らせです。
"fragment.2" @ NANJO HOUSE
4.28(日)-5.12(日)
Opening Party 4.28(日) 16:00-
※パーティー終了時間は特に決めてません。キリの良いところでお開きとさせて頂きます。
NANJO HOUSE (http://nanjohouse.net)
東京都 世田谷区 池尻 2-29-23
fragment.シリーズ第二弾のテーマは人。
人間の頭蓋骨を核とし、fragment (破片/断片)で肉付けをしていく。
記憶や経験、他者との繋がり…"ひと" は断片の集積でつくられている。
※基本的に土日祝日・振替休日のみの開催です。平日の17:00-19:00は事前にご連絡頂ければ開廊可能です。
どなたさまもお気軽に遊びにいらしてくださいね。NANJO HOUSEはその名の通り「家」です。ゆっくり寛いでご覧ください。お飲物もご用意してお待ちしております。
Hi, my next solo exhibition is in a month.
——————–
Kai Goto solo exhibition "fragment. 2"
4.28(sun)-5.12(sun)
NANJO HOUSE (http://nanjohouse.net)
Tokyo Setagaya-ku Ikejiri 2-29-23
Opening Party
4.28(sun) 16:00 till late
*Weekends and holidays only.
My new art exhibit will be from my "skull fragment." series. The theme of my second fragment series is 'people'. With the human skull as the core, I use fragments to flesh out a human being. Memories, experiences, connections with others…a 'person' is made up of an accumulation of fragments.
——————–
I hope to see you there!